5 reasons your business needs low volume production runs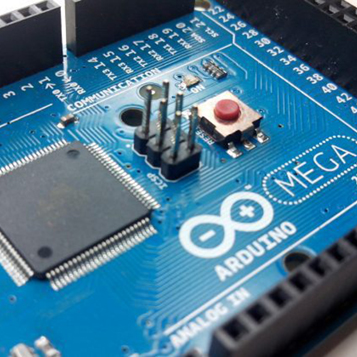 Fuelled by the cost and time benefits of high volume production, many PCB production plants only offer production runs over a specific volume.
We recognise that there are lots of benefits to buying raw materials in bulk. And we'll admit there's probably even more benefits to be had from large-scale production runs when it comes to minimising the set up and tooling of machines ready for production.
But there are many ways in which the ability to offer low volume PCB production – either a one-off piece, or a small quantity, can really benefit our customers.
Here are a few reasons why our low volume PCB production is so popular.
1. Low risk, low cost way to test product designs
When you're developing a new product, it's important to keep outlay as low as possible, so a production run of several hundred units just isn't feasible. Neither is arranging shipping from China with just one unit.
Having a UK low volume PCB production manufacturer that will deliver a single unit is essential to be able to develop and test new product designs quickly and cost-effectively.
Whilst on a per-unit basis, the costs are higher, the long term expense of running a large volume production run, only to find that each one has a critical design flaw, is far more costly.
2. To create a prototype to demonstrate to potential investors
When looking for investment you'll need a prototype to show off to any serious potential investors. Having the freedom and flexibility to order and receive a single PCB to build a working prototype can be invaluable in securing essential investment for your project.