Garner Osborne enhances its inspection by investing in Altus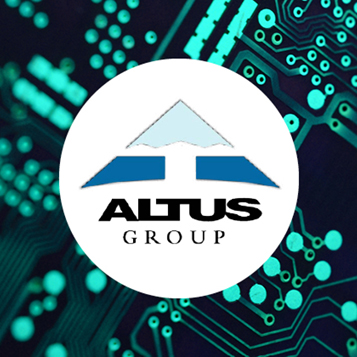 Garner Osborne recently appeared in Altus Group's Q2 Newsletter detailing the investment in two new machines for our Newbury Factory.
Leading the way in electronic manufacturing equipment and distribution, Altus Group have a clear goal, to provide a true and valued partnership to their customers. They are 'focused on support excellence' and maximising their customer's manufacturing capabilities through investment in their technologies.
Taking in to account our, PCB manufacturing and assembly requirements, Altus Group were able to implement an analysis. They provided suggestions for a range of technologies to further improve our PCB inspection capabilities. Altus Group fully supported Garner Osborne's decision-making process, lending their understanding of the printed circuit board industry and offerings from leading equipment manufacturers.
This resulted in Garner Osborne investing in two new pieces of equipment for our West Berkshire based factory.
Scienscope X-Spection 6000

It's impressive features, including 350-degree rotation and fault analysis has been beneficial since installation

Koh Young 3D Solder Paste Inspection

With its ability to optimising the printing process this will be invaluable for elimination root causes of defects
Commenting on the investment with Altus Group, Steve Honeybun Garner Osborne's CEM Operations Director said "Products are becoming more technically challenging to manufacture and components are becoming more complex and smaller. Continual investment is essential to ensure we stay up to date with the latest manufacturing techniques."
We have enjoyed working with Altus Group, and their knowledge has allowed us to make the correct investments for Garner Osborne to reach our goals and objectives into the future.
For a more detailed overview of Garner Osborne's investment please read the Altus Group's Q2 '22 Newsletter.
Our production capabilities enable us to offer clients a one-stop shop for every need.
We are fully committed to delivering the highest quality of service possible, get in touch with our team today.