What to look for in a PCB Fabrication Specialist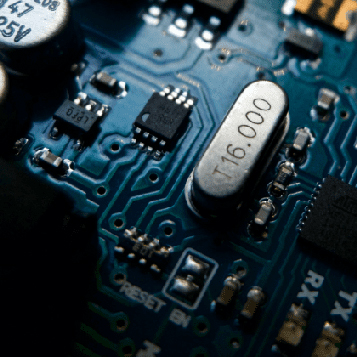 With over 30 years in the market, we know what manufacturers should be looking for when it comes to sourcing a reliable PCB fabrication specialist.
Every PCB fabrication specialist is different but you need one which will produce robust PCBs you can trust, on time, on budget, and not leave you hanging. To make sure you get the right partner, here are a few things you might want to consider:
1. A track record you can rely on
PCB fabrication specialist come and go, but to stay in the business you need to look after your customers. Finding a fabricator with a good track record is essential.
2. Certifications and accreditations
Is the fabricator you are considering ISO 9001 audited? Maybe you want a higher level of assurance, in which case consider looking for a fabricator with a much more stringent assurance certification, such as AS 9100 or BS EN ISO 13458.
3. Whether board manufacturing and assembly can both be carried out
If so, are they both completed in the same place or in different places?
Manufacture and assembly in one location reduces logistical issues and potential lead times.
4. Their approach to supplier relationships and the materials they purchase
A short-term trader will have a different approach to the supply of materials, and a different capability of sourcing products when things get tough.
A fabricator who takes time to build relationships with their suppliers will have a better window onto the global commodities market, so they can head off potential stumbling blocks that could affect your supply chain before you hit them.
You can usually trust your first impression when it comes to identifying whether a company is a long-term partner or a short-term opportunist.
Get clues from information about where their customer services team are based, how familiar the customer services team are with the PCB process, and whether they will work with you to truly understand your product and processes, and the level of input they will give to your design.
5. The quotation process
Don't be fooled by a speedy quote. Companies who return a quick quote without a real review of the design files leave you open to creeping costs and compromise on materials.
More reliable fabricators will perform a thorough review of the design files before quoting.
On occasion, in the review of design materials, our engineers have been able to make suggestions for enhanced accuracy or greater cost efficiencies that can be made without compromising performance.